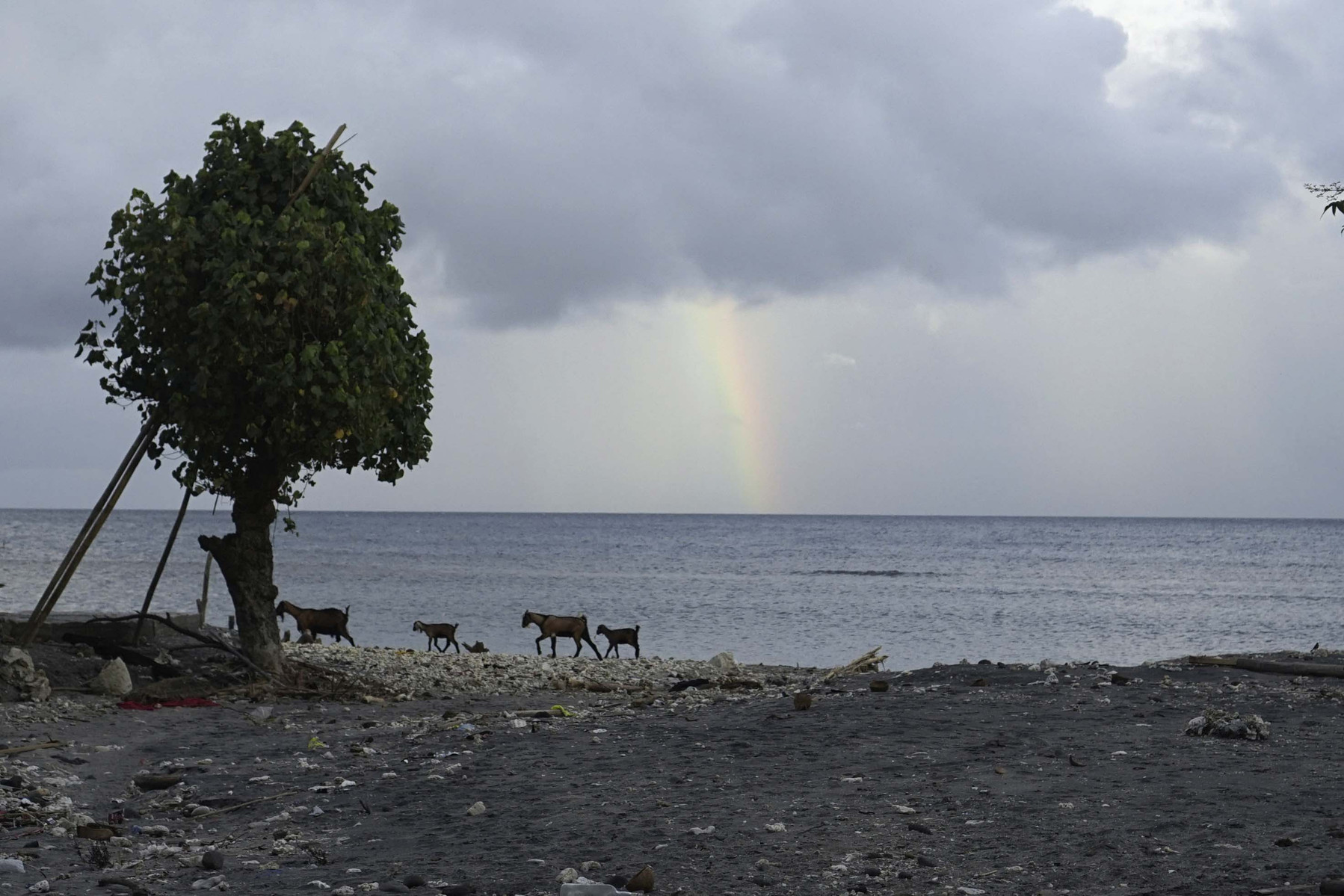 Protecting the land and village which has provided food every day is an obligation for Mohamad Saleh Raja Paduka, a 62-year-old man. This old little man guards the Desa Tejang Dusun Tiga Regahan, which is now like a dead village, faithfully. Mohamad Saleh Raja Paduka or Datuk, people usually call him, with some devoted villagers do the patrol around the village, which had been abandoned for several days after the Tsunami caused by the eruption of Mount Anak Krakatau.
The island with a total of 20,875 population is now only populated by 400 people after most part of the population was evacuated on December 26, 2018.
Pulau Sebesi administratively located in the area of Desa ​​Tejang, Kecamatan Rajabasa, Kabupaten Lampung Selatan, Provinsi Lampung, Indonesia. This island is the closest to the Krakatau Group Islands and is a witness to the magnitude of the Krakatau eruption occurred in 1883.
Severe on this island after "the Kalebu", a term means tsunami for the people of Pulau Sebesi, which happened on December 22, 2018 destroyed approximately 5 villages on Pulau Sebesi, one of which was seen in Desa Teluk Baru, Desa Sianas and Desa Tejang.